Annual Spring Campaign & Event
Thank You for Making a Difference in 2017. Your Generosity in Action
3,076 Number of visits to Serenity Renewal by clients for counselling and education 56% Percentage of clients you assisted through donations that were unable to pay at all for services 21% Percentage of clients you assisted through donations that made a partial contribution toward services $69,585.00 Ongoing amount needed to fundraise to offset the costs of turning no one away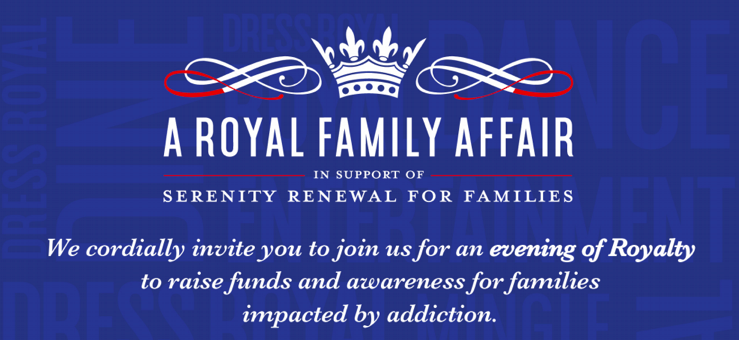 Presented by Honey Construction Ltd.

Saturday June 9, 8 pm – Midnight
St. Brigid's Centre for the Arts
Dear Friends of Serenity Renewal for Families,
After an exceptionally long winter, we are ecstatic to invite you to our annual spring celebration, Saturday, June 9, to warm up, catch up with friends and support the many individuals and families impacted by addiction who require financial assistance to access vital services.
Serenity Renewal supporters Kathy Godding and Joseph Cull have graciously offered to host the event on our behalf! They've dubbed it, A Royal Family Affair, a benefit in support of families troubled by addiction, and they invite you to dress as your favourite Royal and enjoy a fun evening of finger foods, entertainment and dancing.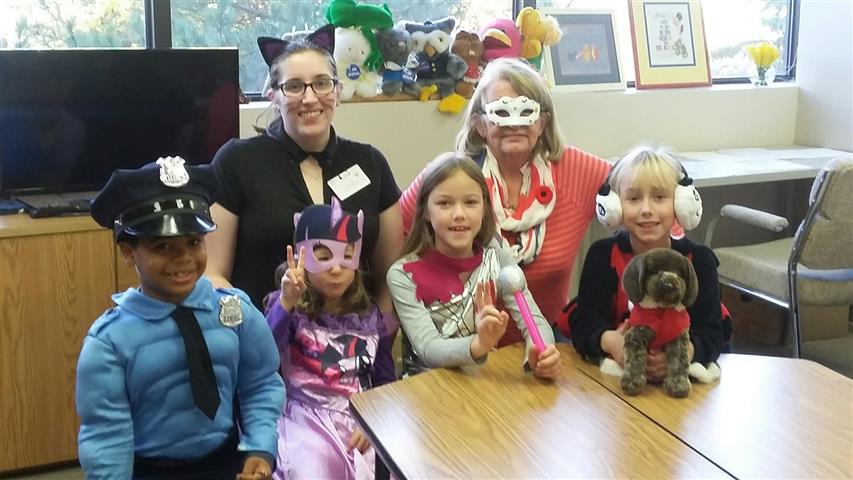 Your donations help fund the BABES program for children and families living with addiction.
As a small non-profit financed largely by private donations, the spring event is a crucial source of revenue in assisting families affected by addiction, an underserved and underfunded demographic, and it is Serenity Renewal's only fundraising endeavour before summer breaks and donations slow down.
If you cannot join us, would you kindly consider making a donation toward the evening so we can assist the growing number of vulnerable individuals coming through our doors? Every dollar donated will be matched up to $10,000.00 by a faithful Serenity Renewal donor, meaning every $50 gift becomes $100 and every $100 donation becomes $200. It's an incredible gesture and a tremendous opportunity to build on the momentum your generosity made possible, in 2017.
Thanks to your support last year, we were able to accommodate a remarkable 973 new clients and 3,447 visits – 79% of which were subsidized by your generous contributions. Thanks to you, good people in our community living with and affected by addiction, from all socio-economic backgrounds, have hope and the same opportunities for positive change.
As we diligently pursue sustainable funding for the future and articulate our community's relevance to government and the corporate sector, we are inevitably inspired by two things: Serenity Renewal for Families has humbly served for 35 years because of a tremendous need in our community, and our mission is significantly funded by people we have assisted who are now giving back.
And so, we cannot thank you enough for your continued support, when core funding for such services is harder to come by. We would love to see you June 9!
With gratitude,

Kevin Fitzgerald
Board of Directors
Serenity Renewal for Families
PS: Your tax-deductible contribution will be matched by an anonymous donor doubling the impact in our community.
A Powerful Message of Hope
Former Serenity Renewal for Families Client Giving Back
I grew up in the 1960's and 70's in a small, northern Manitoba boom town. Thompson was a spectacular place to grow up, and I had been adopted into a loving and stable middle class family. At the same time, I struggled to find my place and direction in life. By the age of 15, I had dropped out of school and was involved with hard drugs and alcohol. Attempts by my family to assist me were unsuccessful. Shortly thereafter, I moved to Winnipeg, descending ever deeper into the world of addictions.
I spent the next decade in numerous treatment facilities in various cities and towns. I successfully completed all the programs but continued to relapse. After receiving treatment in Elliott Lake, I decided to move to Ottawa – my last hope. I arrived in Ottawa in the late 80's – lost, broken and with little hope. I moved into a residential treatment centre for women addicted to drugs and alcohol.
I was advised to contact Serenity Renewal for Families, an agency providing hope and support to individuals and families affected by addictions and other related issues. I met Sister Louise Dunn, co-founder Alexa Smith, Wally & Pat Clare, and counselors Harry McNeil and Lynda Donaldson. Little did I realize the significant impact they would have on my life. Over time, I attended most of Serenity Renewal's workshops, and it was there that I discovered who I was and who I wanted to be without drugs and alcohol.
While I have benefitted from the assistance of a variety of sources, Serenity Renewal for Families has been unique. Sister Louise encouraged and supported my journey of recovery and self-discovery and was a humble and wise role model to emulate. Wally Clare facilitated many of the beneficial, educational workshops I attended and encouraged my educational pursuits. And just as important have been all the other staff and volunteers who continue to make Serenity Renewal a welcoming and safe haven for all.
Sheila Norquay and husband Gord Black
Thanks to Serenity Renewal for Families, I was able to make sense of my life without drugs and alcohol. I developed the skills necessary to achieve stability and be a productive member of society. It also led to many other personal breakthroughs. I connected with my biological family gaining valuable insight into who I was. I met and married my husband Gord Black – a fellow traveller on the recovery journey. With the support of Sister Louise and Wally, I went back to school, earning a Master's degree in counseling. And last year, in a unique twist, I was delighted to join the Serenity Renewal team as a workshop facilitator coming full circle in my recovery journey.
My involvement with Serenity Renewal for Families stretches beyond 30 years. I have enormous gratitude for the support they've afforded me and thousands of others who could likely fill this space with their own inspiring stories of recovery. It is my hope to help carry on this legacy and provide assistance to the growing number of individuals affected by addiction in the Ottawa region.
Click the icon to make a one-time or monthly contribution with your Mastercard, Visa or American Express.
Donate By Phone
Call in your contribution:
(613) 523-5143
Monday-Friday
9:00 am – 5:00 pm
Donate By Mail
Mail cheque or money order to:
Serenity Renewal for Families 202-2255 St. Laurent Blvd. Ottawa, Ontario K1G 4K3